April 14, 2011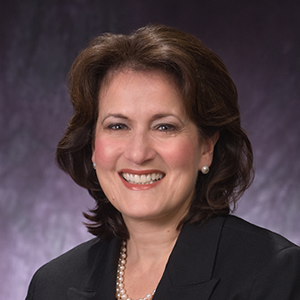 Former Chief of Staff to the First Lady Anita McBride joined our class via C-SPAN to discuss her work in the White House.
Checkout some background information about McBride here and her work as a contributor at The Daily Beast. She is currently a professor at American University.
As a veteran of three administrations, McBride knows her way around the cycle of things at the White House well. She witnessed both outgoing and ingoing  administrations, including those of former presidents Bush and Reagan.
McBride believes that the "modern first lady" term was defined by former first lady Eleanor Roosevelt, who did so much to aid her husband's presidency and her position as first lady. She was very active on a variety of issues and because of her, the public expects so much more out of future first ladies. McBride says that "People don't realize how much work went on behind the scenes."
McBride went on to explain the first lady position. Here are a few facts about the job:
There is no salary (McBride says it's the "most important and demanding unpaid job in the world.")
The first lady serves as a social hostess
She is expected to bring an era of authenticity to the role
The first lady should choose to work on policies that best reflect what she wants to do
McBride went on to describe Laura Bush's role as first lady. She said that because of her past as a librarian, she was typecast as being shy and introverted. The media went along with this typecast and showed a press bias against her and provided flat coverage of her role. It was very hard for Mrs. Bush to break out of that stereotype, however she eventually did with her work towards education.
When asked about if someday there is a future female president and how the "first man" role would work, McBride replied, "I hope it will be the same."
There are always privacy issues when one lives their life in the public eye. However, McBride says that the White House adapts to all kinds of families and all kinds of changes, so one can definitely live a normal life — even at the level of high decision-making. The White House is the one place where it's a sanctuary and where one can make a good family life.
Regarding her chief of staff job, McBride says that she doesn't "miss the everyday pressures." However, she says she does miss the camaraderie of people on staff and the ability to get terrific things done on a daily basis.
When asked which first lady from history she would most like to work for, McBride said Dolly Madison or Abigail Adams. Madison was able to use her personality and hostess abilities for the position. Adams was an early abolitionist and sacrificed for her country by volunteering during the Civil War.
McBride says that the first lady position is an extremely important job to hold. She believes, "A first lady humanizes the president."